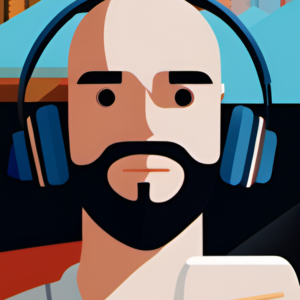 Rob Top (aka Robert Ivanov)
Proud dad and husband.
Web developer and indiehacker.
Exploring a lot of hobbies and interests.
---
Professionally
I'm available for hire as:
👨‍💻 fullstack consultant – I have worked professionally as web developer since 2002. I've seen it all.
Get in touch if you need an expert for your important WordPress website.
🎧 tech interviewing/screening – I help you hire the best talent. 600+ interviews conducted and counting
---
Personally
I am:
👨‍🌾 Growing veggies in my garden
🚀 building a few stealth side-projects
🪄 exploring nocode and low-code tools
🤖 playing with AI, especially Stable Diffusion
✍️ writing my first comic
☕ enjoying making coffee with my manual lever espresso machine
🌍 multilingual: I'm native in Bulgarian and Serbian, and fluent in English
I used to (but no longer actively):
ꔮ sim race on iRacing
🪚 practice hand tool woodworking
🧑‍🏫 teach in my uni and in my private school
👥 own and maintain a few online communities
📸 work as a photographer
🎸 have a band